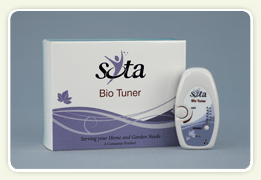 Thank you for allowing us to be a part of your wellness team.
The Bio Tuner is a consumer product designed to be used as part of a Wellness Lifestyle. A commitment to healthy lifestyle choices is an important factor in the journey to Wellness.
The SOTA Bio Tuner supports the mind-body connection by offering harmonic frequencies that help create an inner sense of calm, balance and tranquility.
The Bio Tuner is designed to be used independently, but can also be used together with any of the SOTA Products.
With proper care, your Bio Tuner should provide you many years of trouble-free use.
Please understand that results will vary.