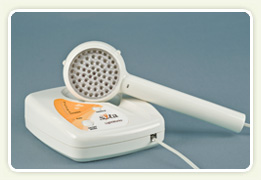 Thank you for allowing us to be a part of your Wellness Team.
The LightWorks Hand Paddles are a consumer product designed to be used as part of a Wellness Lifestyle. A commitment to healthy lifestyle choices is an important factor in the journey to Wellness.
The SOTA LightWorks Hand Paddles are designed to be used with the LightWorks. The SOTA LightWorks combines the ancient wisdom of color and light with the gentle frequencies and LEDs of modern technology to gently awaken the body's natural tendency towards health and well-being.
With proper care, your LightWorks Hand Paddles should provide you many years of trouble-free use.
Please understand that results will vary.