To receive the SOTA News by email, please go to My Profile and choose to subscribe.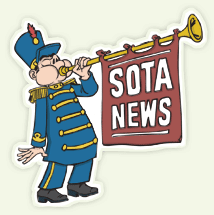 December 1996

Product Name Change

The Silver Zapper is now called the Silver Pulser.



November 1996

Magnetic Pulser Design Completed

The Magnetic Pulser is functioning successfully. To check for longevity of the parts Russ placed the MPG on "auto" and just left it running. He wanted to see what component, if any, would burn out first and shut the unit down.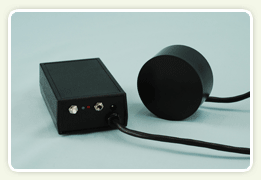 We expected the main charging capacitor to last only 5,000 cycles as that is it's rating. We're delighted to report that we got ~85,000 cycles out of the unit. The main capacitor lasted an unprecedented long time. Russ replaced the main capacitor, and the MPG continued cycling as if nothing had happened. Thus, should your MPG run out of steam, a replacement main capacitor can be installed at a nominal fee. We're very pleased and confident that the MPG will last a long time. We will ship the MPG by the beginning of January. Hey, thank-you all for your great patience, support and encouragement.



October 1996

New Model—Silver Zapper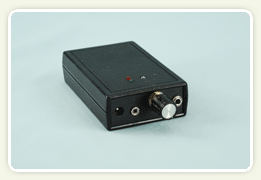 Our Silver Zapper Model ZBB2 [Renamed Silver Pulser] has a new look. The jacks and switches have been moved to the front panel for ease in use and carrying around in the pocket. The unit is functionally identical to the original Silver Zapper just more ergonomic. We are offering an upgrade special to our existing customers who just have to have the latest and greatest. Details will be in our next mailing of the newsletter (due out this week).



October 1996

New Product—Silver Maker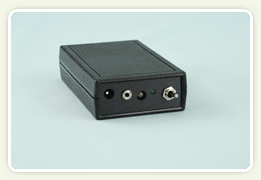 Our latest addition the Silver Maker (Model CSG1) is ready. This Ionic~Colloidal Silver Generator runs off a single 9 Volt battery, and also has a provision for an AC Wall Adaptor. We're taking orders now for the Silver Maker.



July 1996

New Product in Design

Russ talked with the physicist about ideas for the new Magnetic Pulser design. We worked out some design specifications that would ensure the MPG will be totally effective as per his specifications when built. Our prototype design is coming along nicely. Stay tuned.



June 1996

Silver Zapper Endorsed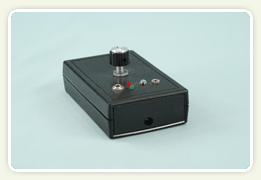 Our Silver Zapper ZBB1 [Silver Pulser] has now been endorsed by the physicist who developed the technology. We are very honored to have his stamp of approval. You are assured you are buying a quality unit that functions as intended.



June 1996

Colloidal Silver Analyzed

We had the Silver Colloid produced by the Silver Zapper [later named the Silver Pulser] analyzed under a Scanning Electron Microscope (SEM) and also under a Transmission Electron Microscope (TEM) at the University of British Columbia (UBC). It was very rewarding to actually see the Colloidal Silver formations! Sure enough, the results verified that Colloidal Silver was being generated. Of course, as expected we also saw the Silver Chloride particles that were produced as a result of adding the drop of Celtic Sea Salt solution. (By the way, the TEM is capable of magnifications in excess of 200,000 power.)



May 1996

Zapper Update

All of our Zappers Model: ZHC1 now include Cotton Sleeves for the copper pipes. Anyone who previously ordered a Zapper from us, will have a pair of Cotton Sleeves sent to them at NO COST. Look for them in your mailbox ...