To receive the SOTA News by email, please go to My Profile and choose to subscribe.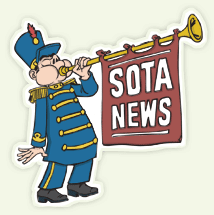 December 2000

Canadian Government Rules on Silver Maker

After much communication with the Canadian Health Protection Branch regarding our Silver Maker unit, we received this e-mail message on November 29, 2000: "...please be informed that the Silver Maker, Model CSG2 does not meet the definition of a "device" as defined in the Food and Drugs Act. R.S., c. F-27, s. 1. The Silver Maker (Model CSG2) is therefore not subject to the regulatory requirements of the Canadian Medical Devices Regulations."  This is an excellent first step in our efforts to comply with the many government and regulatory bodies.



November 2000

Government Regulations Impact SOTA Website

As you can see, our website is up and running once again. Government rules and regulations (which are difficult enough to locate, and then decipher) severely limits our freedoms. We are very restricted what we can and cannot say. So, in order to best comply with various governments, in the spirit of cooperation, we have made a great deal of changes to our website. You may feel frustrated in not being able to get the information you'd like, and we empathize with you. We are not allowed to direct you to ANY further information—even if it is in public domain. You must do your own research. We cannot help you educate yourself. Sorry as that may be, it is the law. And laws are seldom for the people. Perhaps we will soon look closely at the laws that govern us; laws that most of us have no idea exist. We will continue to do our best to service you. Thank-you for your understanding.



November 2000

New Model - Magnetic Pulser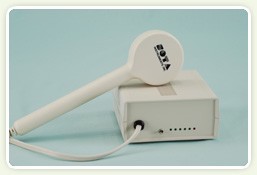 Our Magnetic Pulser has had an upgrade. After extensive testing of a new custom strobe capacitor, we are proud to introduce the new Model MPG4. Our previous custom capacitor was rated at 250,000 pulses. Our new Professional Strobe Capacitor has an unprecedented manufacturer rating of 30 Million (30,000,000) pulses. It is a 600uF, 450 Volt DC component. This capacitor was previously made available as a Pro Capacitor upgrade to the MPG3. We were so impressed with the performance that we decided to use this capacitor exclusively. In addition, you will get about 10% more magnetic output than with the MPG3 and older models.



NOTE: There will be a price change on the newer Model MPG4. The retail price will be $276.00 US and $400.00 CDN.

October 2000

Water O3zonator Lab Test

We tested our WOZ3 against water based bacterial forms at an FDA recognized laboratory (NOVA Biological Labs in Conroe Texas, USA). The results were incredible. NOVA tested 3 forms of bacteria: E.coli, Staph., and Pseudomonas at concentrations of 1,000,000 CFU's per ml. That's 1,000 to 10,000 times the concentration of what is coming out of a sewage treatment plant. The result? With our 108mg/Hr Water Ozonator, after 15 minutes bubbling through the 1 Litre (4 cups) of water, there was 100% kill of all three pathogens.



September 2000

Politics of Health—Learning to Work with Government Regulators

It has been some time since updating our What's New page but much has been happening. We've been focused on doing our best to comply with Government agencies regarding their policies—with which we have to educate ourselves. There is much legalese surrounding these policies, and it is not an easy task to understand what is, and what is not, allowed. It is also not clear where our rights as a citizen are being threatened. We have made numerous changes in the way we do our business, and as we learn more from the Government agencies we will continue our efforts to work amiably and in the spirit of cooperation. Please bear with us. Your continued understanding and support is so very much appreciated.



July 2000

Government Regulations Impact SOTA Website

Our apologies dear fellow researchers for the delay in getting our website up and running again. We have made changes to better comply with government regulatory bodies.



May 2000

New Model – Bio Tuner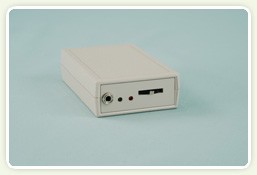 The new Bio Tuner, BT5pro is completed. We are now taking orders for shipping in May 2000.



February 2000

International Wall Adaptor

All Magnetic Pulsers and Water Ozonators now ship with a Universal Wall Adaptor. This adaptor is intended for any voltage from 110VAC 60 Hz (North America) to 220/240 Volt AC 50 Hz Mains (as found in other Countries). Thus, you can use your new MPG3 and/or WOZ3 virtually anywhere in the world. Our Universal Wall Adaptor will also fit the Silver Pulser and/or the Silver Maker.



January 2000

Art Bell Radio Show

An interview on the late night Art Bell Show with the physicist who developed the technology for the SOTA units and G. Edward Griffin on the politics of health received calls from listeners around the country.



January 2000

New Model Magnetic Pulser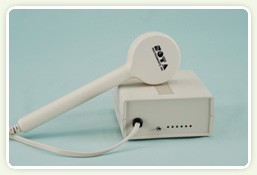 Our new model Magnetic Pulser MPG3 is now shipping. The MPG3 ships with a beautiful newly designed hand paddle. The paddle has a long handle to make it easier to place the coil on the body.



January 2000

New Model Silver Pulser

Our new model Silver Pulser ZBB4 is now shipping.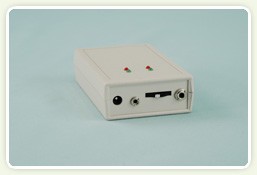 The ZBB4's output has been boosted to 31 volts, whereas the ZBB3 was 27 volts. In communicating with the physicist who developed the protocol, it was decided to increase the voltage to be able to better feel the pulse, thus knowing the unit is working.



January 2000

New Year Greetings

Happy Y2K everyone! We expect many new and exciting products in 2000. We will post news as it unfolds.