To receive the SOTA News by email, please go to My Profile and choose to subscribe.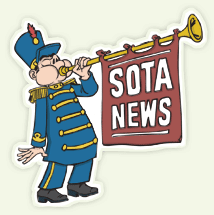 October 2004

SOTA Zapper Discontinued

We have sold out of this unit. See October 2003 for the reason behind our decision to discontinue.



May 2004

CE Approval

We now have CE certification for Europe on 3 units! This is a great step forward allowing for authorized sales through Retailers in the European Union.



April 2004

Used Units Available

We have the following used units in stock. Used units have new accessories and 2-year warranty. These are available only while quantities last. Please call or e-mail us if you are interested. The Magnetic Pulser, Model MPG2 $134.50 US, The Silver Pulser, Model ZBB2 $79.00 US, The Zapper, Model ZHC3 $68.00 US.



April 2004

New Accessory - Silver Electrodes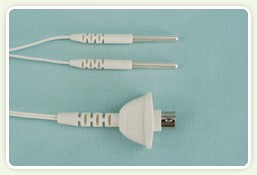 We have found that pure silver electrodes on our probe cords work exceedingly well at reducing skin irritation. You now have the option of purchasing .9999 pure fine silver probe cords as well as copper probe cords.




January 2004

Harmonic Pulser Discontinued

We have now completely sold out of the Harmonic Pulser so they are officially discontinued. Government regulations prevent us from selling this unit. Thanks all for your tremendous support and excellent feedback on this remarkable unit.