SOTA News January 2020
What's Happening at SOTA?
As we celebrate our 24th anniversary of being in business this month, we want to thank you for the experiences and suggestions you've shared ... for the smiles and warm hearts you've given us ... and the encouragement and support you continue to show. You, our customers, are what spur us forward. You are both our motivation and our inspiration. Thank you! We look forward to many more years of Sharing, Caring, and Learning ... Together.
The Latest on the SOTA LightWorks Pad
We've nothing new to report (sometimes no news is good news), but we are resolved, resolute, and focused. Stay tuned ... we'll update you on Facebook whenever there's something new to report. Please know we're so grateful for your patience and support ... SOTA customers are the BEST!
We've made things easier for you!

No need to log in to view the full SOTA website. You now have complete access to the entire site including all Product Information, Videos, PDFs and more!

Logging in is only required when placing an order or checking/updating your profile.
Getting Started with the SOTA Units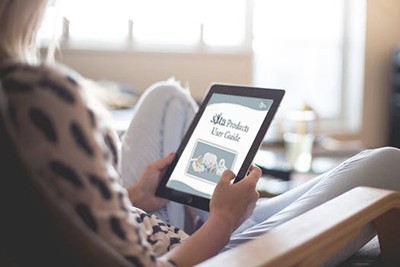 As with every new endeavor, setting yourself up for success requires preparation.

With the SOTA units, this means not only understanding HOW to use the units (our videos at www.sota.com/sota-videos really shorten the learning curve!), but also developing an awareness and a mindset that will support you in achieving your wellness goals.

In

The SOTA Products User Guide

, we identified a few key factors to help individuals get started:
| | |
| --- | --- |
| •  | While the SOTA units are designed to be used independently, they can also be used together as part of an overall Wellness Lifestyle. When beginning, some individuals find it easier to introduce one unit at a time — allowing the body to adjust before introducing the next unit. Others start all the units at the same time. As with all Wellness Tools, pay attention to what works for you. |
| | |
| --- | --- |
| •  | Drink plenty of water—especially when Micropulsing. Have a glass of water before, during, and after each session. |
| | |
| --- | --- |
| •  | When using the SOTA units, listen to your body, pay attention to how you feel. If you are experiencing sluggishness, flu-like symptoms or other minor symptoms showing the body is moving itself towards wellness, reduce the time you are using the unit. Depending on the experience, perhaps take a break for a few days before resuming. The keys are tuning in to your body and consistency of effort. Listen to your body, respect what it's telling you, and use the feedback. Make adjustments if you need to. The point is not to rush. Increasing the amount of water you drink throughout the day may also be helpful. Remember, a Wellness Lifestyle is not a race – it's a journey we choose for ourselves each day. |
| | |
| --- | --- |
| •  | Those who are most successful in achieving their wellness goals have also made other healthy lifestyle choices. Changes to consider are: improving diet, reducing stress, improving elimination, emotional healing, getting moderate exercise, and avoiding environmental toxins such as molds, chemicals and GMO products. |
For these tips and more, please check out

The SOTA Products User Guide

. It's available for viewing and free download...
Caring for Your SOTA Products
Our units are designed to last years and years, and with proper care you can extend the life of your SOTA units even further.

Cleaning your SOTA products:
| | |
| --- | --- |
| •  | Wipe down your unit with a soft cloth. |
| | |
| --- | --- |
| •  | If need be, use a tiny bit of vinegar, window cleaner or eyeglass cleaner on the cloth, but be careful not to get any moisture into the internal components of the unit. |
| | |
| --- | --- |
| •  | Micropulsing cord – gently wipe the metal pins, and clean the outside and inside of the rubber probes. |
| | |
| --- | --- |
| •  | Bio Tuner cord – remove the Ear Clips and gently wipe the metal pins. |
| | |
| --- | --- |
| •  | Bio Tuner Ear Clips – carefully remove the Rubber Electrode from each Ear Clip and clean both sides. |
Did you know that when Micropulsing with the Silver Pulser, it is not necessary to turn the intensity up to an uncomfortable level? We suggest setting the intensity to a level that is comfortable to you – if you can feel the pulse, the unit is working. And your battery will last longer, too.
Russ Demonstrating the Washer Trick on the Magnetic Pulser
Russ Torlage of SOTA Instruments Inc. demonstrates how the pulsed magnetic field from the SOTA Magnetic Pulser causes a metal washer to fly through the air.

Originally presented in the late 1990's at a conference, Russ has recreated the demonstration here to clear up any misunderstandings about what the washer trick shows — it confirms the presence of the pulsed magnetic field; not the strength nor quality of the magnetic field, which would be measured by a Tesla Meter.
What's the Best Temperature for Ozonated Drinking Water?
Love ozonating your drinking water but wondering what's the best temperature to use? Personal preference presides, of course, but here's some info that may help in your decision.

Most folks will likely be happier using room temperature water – it's easier on the stomach and digestion. However, for those who prefer drinking chilled water, it does hold more ozone. Remember to drink your freshly ozonated water promptly, since ozone tends to dissipate within 20 minutes.

And don't forget to replace your Airstone with Tubing ("AST") if you notice signs of wear and tear. Although the Airstone is composed of Carborundum stone, it can still wear down over time.
Making Your Own Cotton Sleeves
Cotton Sleeves for Micropulsing eventually need to be replaced. Did you know it's easy to make your own? No sewing required!

In this video clip, Russ Torlage of SOTA Instruments Inc. shows you how to make sleeves from common materials you likely already have around the house. He also shares a SOTA alternative you may not be aware of—Cotton Sleeves WITHOUT Velcro®.
Supporting Archangel Ancient Tree Archive
Is it possible for a trillion trees to heal the planet?Not only is it possible – it's vital – and there's no time to waste! Watch this compelling 3-minute video to learn more:
---
Follow Us on Facebook!
The highlights we've shared in this issue of SOTA News are just a sampling of our weekly Facebook posts from the last two months. If you enjoy what you've read, you can keep up with the latest news and insights on our Facebook page. Follow us at www.facebook.com/sota.instruments
---