SOTA News March 2020
What's Happening at SOTA?
The Latest on the SOTA LightWorks Pad
The bad news ... we were forced to remove our shipment of LightWorks Pads from Canada.

The potential good news ... we are working with a Hong Kong-based company so we can ship the LightWorks Pads directly to you! We will have more to share on this in coming weeks.

We are still accepting advance orders for the LightWorks Pad. For those who have already ordered, rest assured payment will not be processed until we're ready to ship. We're grateful for your patience.
Interested in LightWorks Model LW2? Don't delay ...
As we shared in a recent Facebook post, SOTA is in the midst of restructuring for the future. As part of this effort, we've decided to postpone any new manufacturing of the SOTA LightWorks Model LW2 and the three Hand Paddles (Red/Near Infrared, Orange/Yellow & Green/Blue).

If you are considering adding the LightWorks to your wellness plan, please keep this in mind. Once our current stock is sold, it will likely be at least another year before more will be available.

To order, please visit our website www.sota.com or contact our Customer Care Team. You can reach us at 1.250.770.2023 or 1.800.224.0242 (toll-free in Canada & USA). We're open Monday-Friday, 8AM-4PM Pacific time. You can also email us at info@sota.com.
The Latest on Health Canada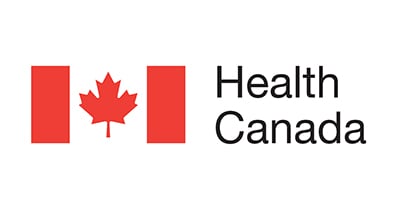 Well, wish we had good news.

As you know, our most recent shipment of products – the Silver Pulsers and NEW LightWorks Pads – were refused entry into Canada. In an unprecedented action, our products were not released to us as they have been over the course of 24 years.

All our efforts to encourage Health Canada Medical Devices Bureau to work with us have failed to-date. After 5 long months they have yet to come to the table offering any solutions.

What is interesting is that 17 years ago, it took just one call from our local MP (Member of Parliament) to completely turn around a 3-year experience and have the Medical Device Bureau work with us. Fast forward to 2020, we have had 3 MPs intercede on our behalf, we have the Minister of Health's office involved ... but no one seems to have the ability or political will to bring the Medical Devices Bureau to the table to find solutions.

Disappointing? Yes.

However, while one door is closing for SOTA, another door is opening ... one that we believe will benefit the SOTA Community far into the future.

We are in the process of restructuring SOTA in a profound way. We are really excited about this new opportunity, and we look forward to continuing to share our products with you.

We thank you so very much. Both 20 years ago and today, your support means everything to us.
Changes to our eNewsletter
To our Wonderful subscribers:

We've decided to send our SOTA eNewsletter monthly :)

The SOTA News provides helpful product tips, updates on product enhancements, special offer announcements, general health tips and much more, straight to your inbox. Our goal is to create a shorter monthly issue that will be easier on your busy schedules than our previous quarterly issues. Please watch for upcoming issues, and let us know what you think!
Looking for the SOTA Order Policies?

Learn options for placing an order, payment info, and more!
Cleaning the Black Rubber Electrodes on your Bio Tuner Ear Clips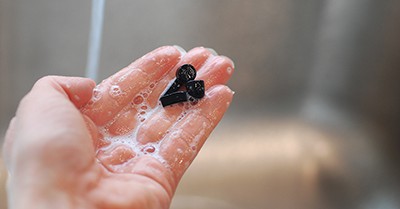 Here is a tip for all you Bio Tuner Users!

Did you know you can extend the life of the Rubber Electrodes on the Ear Clips with regular cleaning? You can care for the Electrodes by gently pulling them out of each Ear Clip and cleaning them thoroughly with warm gentle soapy water and a soft cloth. You can clean the nooks and crannies with a toothpick, toothbrush or Q-tip.

The Rubber Electrodes are infused with graphite, which is a great conductor of electricity due to the mobility of the graphite electrons. Eventually, though, they will need to be replaced.

How can you tell when to replace Rubber Electrodes? Your first clue might be the "feel" of the pulse. It may seem a bit prickly, or you may notice a stinging sensation or you no longer feel the pulse at all.

We have packages of Rubber Electrodes available for purchase – 2 pairs for $8.00 USD + shipping. This means you'll be able to continue to use your Ear Clips and replace just the Rubber Electrodes, rather than replacing the Ear Clips as well.

Orders can be placed at our website www.sota.com or by contacting our Customer Care Team. Just give us a call at 1.250.770.2023 or 1.800.224.0242 (toll-free in Canada & USA). We're open Monday-Friday, 8AM-4PM Pacific time.
Can the Silver Pulser be used for more than 2 hours per day?
Yes. While typical use is 2 hours per day for at least 6-8 weeks, many choose to use the unit for longer periods each day. It can be used for more than 2 hours a day and many continue to use the unit for several months and even years.

When using the unit, whether for 2 hours or longer, it is important to increase the time gradually.

When discontinuing use of the unit, it is also advisable to gradually decrease the time as well.

To learn more about this or our other Frequently Asked Questions, please visit the ...
A Soothing Experience with your SOTA Bio Tuner
Looking for a more soothing experience while you relax with your Bio Tuner?

Have you tried conductive gel? A little dab of gel on the ear lobes can make the pulsing sensation a little more gentle.

Some personal lubricants also work well in place of the gel. We suggest an organic product called Sliquid – it is water-based and does not contain gluten, glycerine, glycerol, parabens, propylene glycol, sorbitol or sulphates. It's easily available at drug stores (we found it at London Drugs here in Canada) or online – www.sliquid.com.

And we've also discovered that Colloidal Silver Gel works great to provide a more soothing experience with your Bio Tuner session.
The LightWorks has 7 different frequencies – which one to choose?
Which Mode to use ... A, B, C or?

Check the 7 beneficial frequencies in the SOTA LightWorks ...
What is the average lifespan of pulses in a Magnetic Pulser?
The MP5 was first released back in 2003, which means many of our customers have been happily pulsing with this model for more than a decade. If used daily, that would be well over a million pulses! In case you are wondering, the SOTA Magnetic Pulser, MP5 is rated for more than 30 million pulses!

The current model MP6, released in January 2015, is also rated for more than 30 million pulses.

Have you ever wondered, after years of use, if the pulse gradually loses strength? The SOTA Magnetic Pulser is designed to maintain the output and integrity of each pulse regardless of the age of the Magnetic Pulser. As long as the red light flashes after the series of charging lights, the pulse is being released at full charge. Red light = pulse released.

With the SOTA Magnetic Pulser, a pulse is a pulse is a pulse ... and red will always mean GO!
Does Ozonating Change Ionized Water?
A Water Ionizer splits water into two streams–acidic and alkaline. The alkaline water has a higher pH so is considered helpful to alkalize the body for better health. Our testing has produced inconsistent results.

Sometimes when we've ozonated a glass of alkaline water, the pH has been slightly lower and other times the pH of the water was not changed. Ozone should not change the pH of the water – and in our little experiments this proved to be true.

To learn more about this or our other Frequently Asked Questions, please visit the ...
Medical Medium recommendations for Virus Protection
Anthony William, the Medical Medium, provides a timely FREE Report entitled "Virus Protection".

The report includes:

| | |
| --- | --- |
| •  | What you can do to help build up your immune system |
| | |
| --- | --- |
| •  | Healing information and tools, such as antiviral foods, herbs & supplements |
| | |
| --- | --- |
| •  | Antiviral practices to help speed up recovery time |

As with all of the information Anthony William shares with us, his advice and suggestions are valid ANY time of the year.

To access your free report, simply visit:
---
Follow Us on Facebook!
The highlights we've shared in this issue of SOTA News are just a sampling of our weekly Facebook posts from the last two months. If you enjoy what you've read, you can keep up with the latest news and insights on our Facebook page. Follow us at www.facebook.com/sota.instruments
---