SOTA News May 2020
What's Happening at SOTA?
Why SOTA is now QWANTified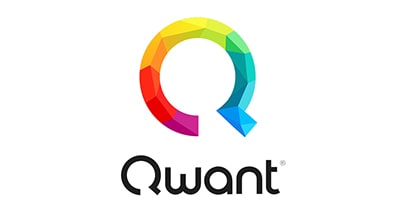 We've switched our internet search engine to www.qwant.com – here's why:

We've long been frustrated by the censorship of natural health by the 'popular' internet search engines. It's become increasingly difficult to find good information — especially if you're interested in non–mainstream or non-traditional approaches. It's become a virtual 'book burning' in terms of restriction of access to information.

And there is the gathering and use of what should be our private and personal data. We've each become unwilling commodities for corporations to profit on — without our consent — and often without our knowledge.

WE HAVE GOOD NEWS!

The discovery of the French search engine Qwant brings us hope. This is a game–changer.

Our experience so far has been heartening ... like going back in time before the censorship and profiteering kicked in.

Here's why we're excited about Qwant:

| | |
| --- | --- |
| •  | does not collect and sell data |
| | |
| --- | --- |
| •  | does not personalize search results |

Qwant's values really resonate with us: protecting users freedoms and ensuring the digital ecosystem remains healthy. In Qwant's own words, "We strongly believe that what you search on the Web is an important part of your privacy."

Give it a look and see what you think. There are convenient extensions available for use in Chrome, Opera, Firefox and Safari. Qwant even has a music search engine and Qwant Maps (beta).

Freedom feels pretty great :)
Sharing and Caring with Kiva Loans
At SOTA, we believe it is important to serve ... to think beyond ourselves.

As a company, we donate as part of our service commitment. Our team chooses from both local community organizations and international groups for our donations.

Since January 2012, we have donated to Kiva. As a non-profit crowdfunding system, Kiva's mission is to expand financial access to help people in underserved communities thrive. Kiva distributes microloans to individuals in countries throughout the world. Through their work, students can pay for tuition, women and men can start businesses, farmers are able to invest in equipment and families can afford needed emergency care.

By contributing to Kiva, we empower individuals in developing countries to create opportunity for themselves and others.

To learn more about Kiva and how we help, pop over to the ...

Different Ways to Use Ionic~Colloidal Silver
Did you know you can use Ionic~Colloidal Silver to rinse your vegetables and fruits before storing, to clean toothbrushes, and as part of your emergency kit? And that's just to name a few!
Do I need to have the Bio Tuner on high in order for it to work best?
The unit does not need to be turned up to maximum. Adjust the intensity dial to a comfortable level where you can feel the pulsing. With repeated use, the buzzing sensation may not be felt as much.

To learn more about this or our other Frequently Asked Questions, please visit the SOTA FAQs.

How Should Your Ionic~Colloidal Silver Look?
New to making Ionic~Colloidal Silver? Wondering "How do I know I've made it correctly?"

Color and clarity are key! Properly made Ionic~Colloidal Silver is colorless to pale gold in color. The clarity of your Ionic~Colloidal Silver electrolyte should be clear–you should be able to see through it.

In this video clip, Russ Torlage of SOTA Instruments shows real examples of electrolytes in the 5-8 ppm range (which is a great level for absorption because of the smaller particle size). He also shows one that is gray and not suitable for consumption (although your plants will love it!).

Check out our other SOTA Product Tips ...

Consider subscribing! We're adding new Product Tip Videos all the time!
SOTA Product Manuals and Videos
Need info about your SOTA product and can't find the product manual? No worries!

Our Manuals and Videos webpage includes Product Manuals and more for SOTA models going back to 1996.

It's good practice to periodically check the online version of your unit's Product Manual — the very latest version, which will reflect any updates, is always available online.

Ionic~Colloidal Silver Added to Pets' Drinking Water
Word about Ionic~Colloidal Silver is spreading ...

You may already be sharing your "discovery" with your friends and family but have you shared it with your four–legged best friend?

Pets love Ionic~Colloidal Silver. Simply add it to their drinking water a few times a week to share the benefits of Ionic~Colloidal Silver ... Just one part of your pet's wellness plan.
Earlier Models Accessories available for free
SOTA Instruments has had the privilege of serving you for 24 years, and we're happy to say many of our earlier "classic" models are still in use.

For those of you who are using some of these early models, we have a limited supply of a variety of accessories available to you free of charge — you need only pay for shipping charges. Limit: one of each item per customer.

Zapper — Models ZHC1, ZHC2, ZHC3:
| | |
| --- | --- |
| •  | Cotton Sleeves, 3 pair – to fit over copper–pipe electrodes |
| | |
| --- | --- |
| •  | Conductive Wrist Straps |

Earlier models of the Silver Pulser, Bio Tuner and Zapper:
To order, please contact SOTA Customer Service at 1.250.770.2023 or 1.800.224.0242, 8 am - 4 pm PST weekdays.
What tips will help me get the most benefit from my Magnetic Pulser?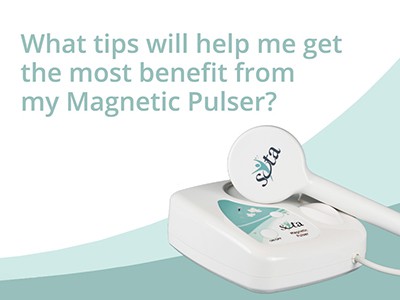 To maximize the benefits offered by your Magnetic Pulser, daily use is more important for results than using occasionally. To ensure consistent use, integrate Magnetic Pulsing into your existing daily routines. Watching TV in the evening, right after a daily walk, or in bed each evening–each is a great opportunity to add Magnetic Pulsing to your day. Choose a time and place that fits your lifestyle to make it a regular part of your day.

Here's how one person maintains consistent use: "I use it almost every evening while watching TV. I keep it beside the chair I sit on, so it is ready to use."

Even when your routine is interrupted by travel or something unexpected, doing what you can to continue your Magnetic Pulsing program will help to ensure you continue to get the most benefit from the unit.

The idea is to do your best to create a Wellness routine for yourself, making it easier to stay with it.

Keep it Handy

Once you decide how best to integrate Magnetic Pulsing into your daily routines, placing the unit in a convenient location will be a reminder to use it. If using it while watching TV, keep the Magnetic Pulser next to your favorite chair. If using it in bed works best for you, keep it on your bedside table.

Here's what helps one person: "At home, I have two wall adaptors plugged in at spots where I will be seated for a long time; a wall adaptor is kept by the couch and another by my bed."

Be Prepared

Whether you are using your Magnetic Pulser as part of a Wellness Program or just on an as needed basis, you are more likely to use the unit if it is readily available, than if you have to set it up each time you want to use it. Being prepared with both a wall adaptor and the Magnetic Pulser ready to use, makes it easier to use as part of your daily routine.

Self–Care

As with Micropulsing, if during the early days of use, you feel you've "overdone" it, simply reduce the amount of time you apply the Magnetic Pulser each day. When ready, once again start slowly, gradually building up the time that you apply Magnetic Pulsing. And drink plenty of water–especially both before and after each session. Drinking freshly ozonated water gives added benefit.

A helpful part of the process of a wellness journey is acknowledging the triumphs as well as the bumps in the road. Keeping a journal of your experiences is a great way to track the overall benefits on your wellness journey. Looking back can be a great motivator when you see the changes that have come over time.

For additional tips, see the SOTA Products User Guide. To learn more about this or our other Frequently Asked Questions, please visit ...

---
Follow Us on Facebook!
The highlights we've shared in this issue of SOTA News are just a sampling of our weekly Facebook posts from the last month. If you enjoy what you've read, you can keep up with the latest news and insights on our Facebook page. Follow us at www.facebook.com/sota.instruments
---