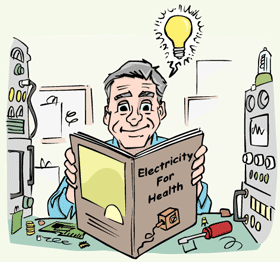 Here at SOTA we are very grateful for the pioneering work of the individual who first developed the technology behind most of our units. We would love to be able to share his name and provide more information about the great work that he has done. Unfortunately, given the current political climate, we are unable to mention his name on any SOTA literature.

Russ worked closely with the inventor, ensuring that our products met his standards. The inventor fully endorsed the SOTA products. The inventor passed away in the early 2000s.

It is our hope that we will one day be able to shout his name from the roof top, letting everyone know more about this gifted and generous individual.