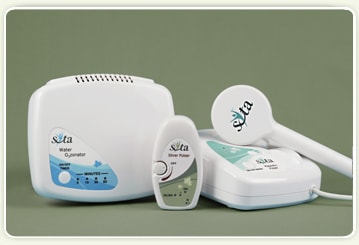 Model: KBW
$909.00 USD
Three of the SOTA products make up the SOTA Basic Wellness Kit, which includes applying gentle microcurrents, drinking ionic colloidal silver, using pulsed magnetic fields and drinking ozone water. The SOTA Basic Wellness Kit includes: 1 x Silver Pulser SP7,
1 x Magnetic Pulser MP6 and 1 x Water Ozonator WOZ5.
For more information on each Product please check the individual product pages:

Please understand that results are
unique for each person.