The

SOTA

products were created with you in mind: The Silver Pulser, Magnetic Pulser, Water Ozonator, Bio Tuner, LightWorks and LightWorks Pad as well as the SOTA Kits which offer the benefits of micropulsing, colloidal silver, pulsed magnetic fields, ozonated water, harmonic frequencies and light for general health and well-being.

Each of the SOTA products is an easy-to-use consumer product for personal use.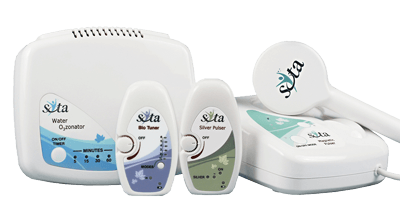 Our Dream

is to offer unique wellness products ... to help each of us live a healthy, happy life. We are grateful that caring people share our dream ... making SOTA Instruments known around the world.

When you use a SOTA product, you can be confident you're using a quality product made in a responsible and ethical manner, and that you will always be treated with gratitude and respect.

As a team, we look for ways to better serve and appreciate our Customers. As a Customer, your ideas, experiences, and suggestions are at the heart of what we do. We love to hear from you. You are the reason SOTA exists.