To receive the SOTA News by email, please go to My Profile and choose to subscribe.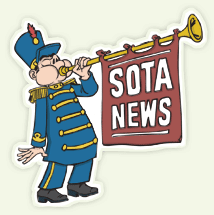 September 1999

International Wall Adaptor

We are now offering an International Wall Adaptor that will allow all of our AC-DC units to be powered from any input voltage from 90 VAC to 240 VAC, 50 Hz or 60 Hz and will output a constant 12 Volts DC @ 1.5 Amps, 2.1mm Plug, Center Positive. The Adapter's blades/prongs will be standard North American, but should be able to plug into your foreign receptacle with a blade Adapter.



August 1999

Design of New Water Ozonator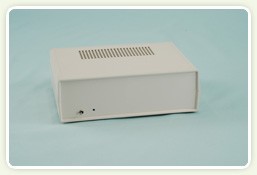 Our newest "smaller" tube tested out at 125mg/Hr. This is excellent. Russ tested the Oxygen Reduction Potential (ORP) in a 1 Litre container of distilled water at 12 degrees C and got 900mV. We expect to reach 1,000mV in ice-chilled water at near 0 degrees C. This meets the minimum ORP level for water sterilization. This is the goal we wanted to achieve. Water sterilization requires an ORP of >800 mV. As for ozone bubbling in water with this tube, it takes only 1-2 minutes to fully saturate a glass of water. The ozone is very strong (as compared to the current 25mg/Hr WOZ2). Note: The entire WOZ3 unit draws less than 1 Amp at 12VDC with the air pump running, making it completely Y2K compliant. Production engineering starts soon. If all goes smoothly, we expect to have the WOZ3 ready to ship in 10 weeks.


August 1999
New Model Silver Maker
Our new model Silver Maker CSG2 is now shipping. We have replaced the light bulb with an LED light, so as to avoid potential breakage.


June 1999

Design of New Water Ozonator

The new design of the voltage stabilizer appears to be working extremely well. Our new quartz ozone tube has been shipped, and should arrive by week's end. Next week in-depth testing will be done on the new tube. If all goes well, production on the tube will begin shortly after.



April 1999

New Area of Website

If you wish to read what our Customers are saying about our service and the quality of our products, please check the postings at "Dear SOTA".